Achievements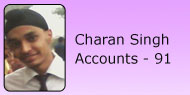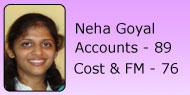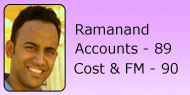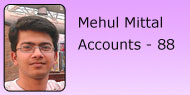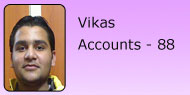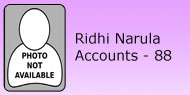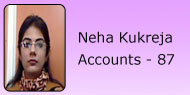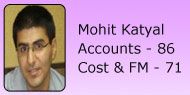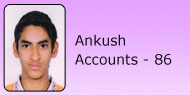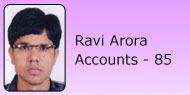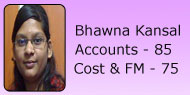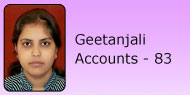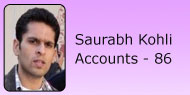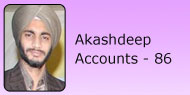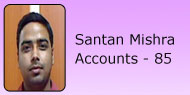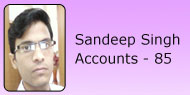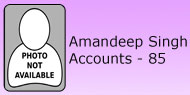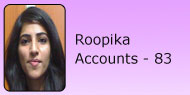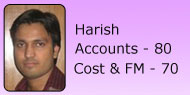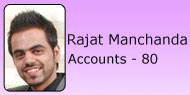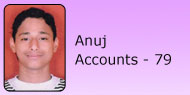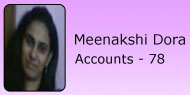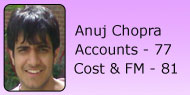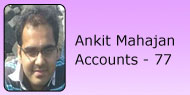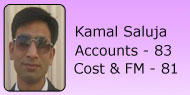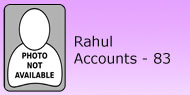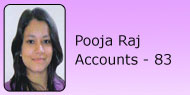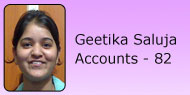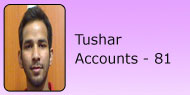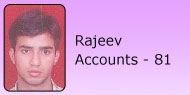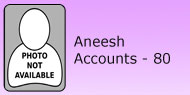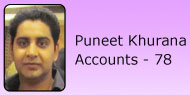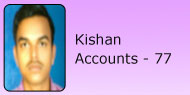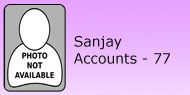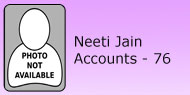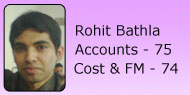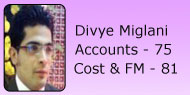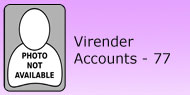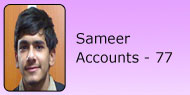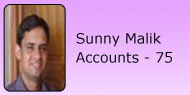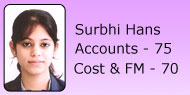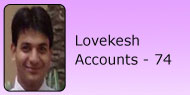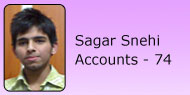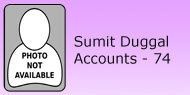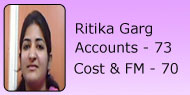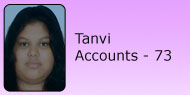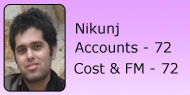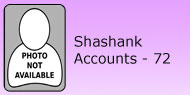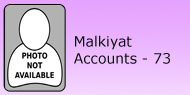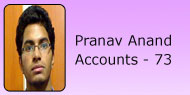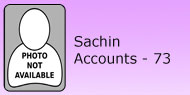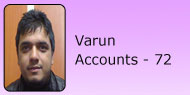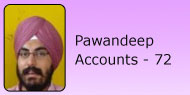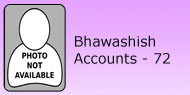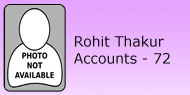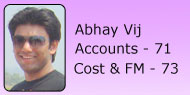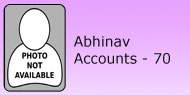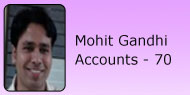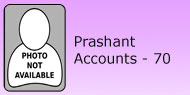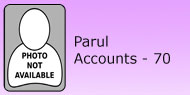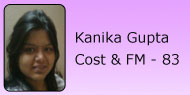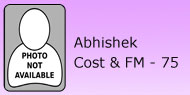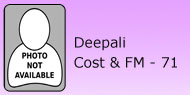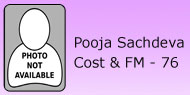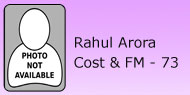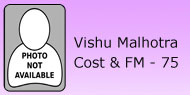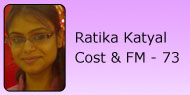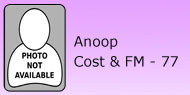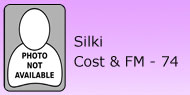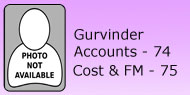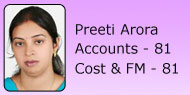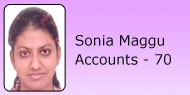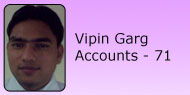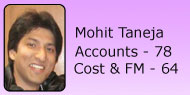 Hatrick of 95% Achieved in CA INTER
Next Target 100% with you!
Best Coaching institute for Commerce Students in Delhi.
Free Test Papers with Solutions
Testimonials

CA Jasleen kaur
Gautam Sir is one-of-a-kind teacher. The one you'll remember till the rest of your life. He changes the paradigm ,he makes you jump and do things, he is so upbeat you would feel ashamed of yourself if you didn't go and work harder with a big smile, like him. It's infectious.His genuine care for others is beyond this world. I couldn't recommend him enough. Thank you !! Sir for making Accountancy my favourite subject.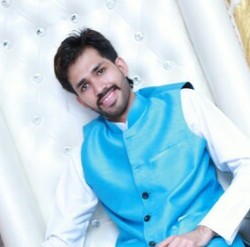 Mohinish
SSP - An Institute for gaining Perfection

GS (Gaining Success) from GS(Gautam Sethi Sir) Its difficult to keep your eye on every student, but Sir manage to do it. Being Gautam sir's Student, I can see the pain Sir takes for every student. Sir starts every concept from the very beginning level. Those Class 11 n 12 concepts which were always tough and unclear,, and I was afraid if I'll be able to understand its next level in CA, were infact made so easy by Sir that today I can't say that these were toughest for me one day. A continuous support and encouragement to all the students from Sir keep us motivated to study. Thank you sir for teaching and tolerating me 🙃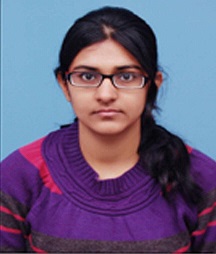 CA Prerna Juneja
Gautam Sethi Sir - The Name which I heard when I joined CA, and The Golden Personality Teacher who made me win through this toughest Course. I remember you always give special attention to your every student. The way of teaching and clearing even the toughest concepts in simple and easy way has made us all a big fan of Sir. The Mind Shaping process of Gautam Sir in all subjects Accounts, Adv Accounts, Costing, FM, AMA, FR..is always many steps ahead of others. All the books, question papers made by Sir have the smartest Questions, after doing which it would be right to say that even the Exams seems easy. For me, it has always been a difficult task to study well, till I dont get special attention from my teacher. Infact the only reason I used to do homework was because I know Sir will always check our homework. Sir always Say - Do Homework and Give Tests in Class. And Yes these two things makes Practice perfect for Exams. The result is mind blowing 95 marks in accounts. I Thank you Gautam Sir for being there as a Teacher, a Guide, a Well Wisher.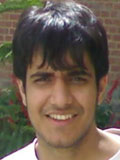 CA Anuj Chopra
I owe a lot to Gautam Sir for his support, guidance, patience in solving my queries, giving me extra classes whenever required and for equipping me with sound knowledge about accounting and accounting standards. He teaches in such a way that it adheres to the needs of all the students and provides in depth knowledge and adequate analysis which goes beyond the scope of syllabus sometimes but actually assists students in the practical work environment. His assignments are such that one need not do anything else if they have done them fully. His notes are very helpful in the last hour studies. His way of teaching in the class in such that he makes you learn whatever is done in the class and you can definitely go to give your exam the day after his batch is over. Concepts he told me during my PEE-II are very helpful to me in CA Final and in my practical work experience too. YOU SIMPLY ROCK SIR.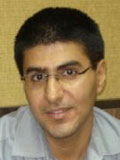 CA Mohit Katyal
I thank Gautam Sir for his guidance and support in helping me crack my exams, and crack them in a style. He has always been there to help me and give me personal attention whenever I sought for the same. His focus on conceptual basics has allowed me to possess sound knowledge about accounting and accounting standards. He teaching is not only confined to the syllabus but it imparts an in depth knowledge assisting the students in the practical work aspects as well. His class assignments are a class apart in building conceptual clarity and providing a good practice for the exams. Concepts I learnt from him during my PE-II exams have helped me in my practical training and also assist me in preparing for my CA Final exams. He always motivates students to work hard and I express my gratitude by thanking him from my heart. I know, I had to work really hard for this but……. I OWE THIS TO YOU SIR.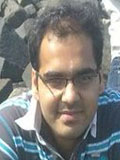 CA Ankit Mahajan
I would like to thank Gautam Sir for his guidance & support in my studies. His way of teaching is such that it gives the students conceptual clarity about the subject and goes a long way in helping them in practical work environment. His assignments are helpful in providing sufficient practice for the examinations. The constant effort of Sir to improve the presentation skills of the students is really commendable. He gives personal attention to students and also gives extra classes to students when in need. THANKS FOR EVERYTHING SIR.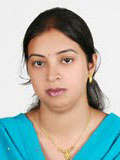 CA Preeti Arora
Gautam Sir is an inspirational force for many students and I am not an exception. His vast experience in the field of accountancy and pain taking efforts had made students scale new heights in CA profession. He gives personal attention to each and every student. He not only focuses on the concepts but on the presentation also which matters a lot in CA Exams. He never looked for the time whenever I asked for any help rather helped me in a friendly way. I scored maximum marks in his subject and this is all because of u Sir. I am sure that under ur kind leadership many rank holders will be produced in the coming future. HATS OFF TO U SIR.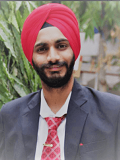 CA Akashdeep Singh
"GAUTAM SETHI SIR- champ of accounts. I would like to thank Gautam sir because today whatever I know about accounts is only because of him. He has a vast knowledge of accounts and costing. His lectures are well organize and interesting. He is approachable and always have time for students. During PE-1, PE-2 and final, i learnt many things from sir. His door are usually open for consultations. He is not just a teacher he is also a friend, I can talk to him just like I talk to one of my close friends..Thanks..........Once again."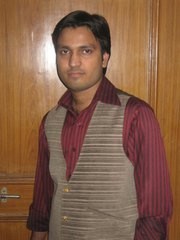 CA Harish
Gautam sir is a brilliant teacher. He has very vast knowledge in accontnacy & costing. He shared his knowledge with me, which is helping me in my practical life also. He helped me a lot not only as a teacher but as a friend also. He always satisfies students with his logics and interpretations. Study material provided by sir is more than enough. He helped the students till the last moment of exam. He also helps students in other subjects also. Its only sir's teaching that i scored well in accountancy & cost exam and I able to succeed my both groups in first attempt. This is only sir who guides my hard work in right direction and my hard work proves well. I must say that hard work in good direction always gives good results. I will say that good planning and hard work is the key to success. He always motivates students to do hard work. Friends, just do the hard work and let the Gautam sir guide you, then there would be nothing between you and your success. I AM THANKFUL TO YOU SIR FROM CORE OF MY HEART.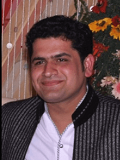 CA Rahul Arora
Many of CA's student's complaint about our profession that this profession consumes lot of time and bored. But I do not agreed with this point I think it's a great opportunity to grow and the best way to realize our responsibility. We often move here and there in search of good faculty but I believe that a good faculty is in your self. It is only you that teach you in difficulty. Change your attitude towards life. Take it as challenge. Many C.A. students used to say that they failed because their luck is not with them. Success is something that you run into by accident. It takes a lot of preparation & character. Everyone likes to win, but most people are not willing to put in the effort and time to prepare to win. It takes sacrifice and self-discipline. There is no substitute for hard work. Remember :- The grass always looks greener on the other side while we are eyeing the grass on the other side, there are other who are eyeing the grass on our side. People who do not know how to recognize opportunity, complaint of noise when it knocks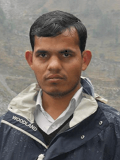 CA Satish
For me, there can be another class for accountancy but there can not be another Gautam Sir. I completed my schooling from a govt. school in Delhi and thereafter I did graduation from Sri Ram College of Commerce. In SRCC there were many teachers and friends who always persuaded me to do CA. But I was not confident about my self. But anyway, I joined CA course in May 2004. After this I came in contact of Gautam Sir through coaching classes. In his company, I realized many things about my self of which I myself was unaware. With his blessing, guidance, encouragement and my labour, I cracked both the C.A Final and C.A PE-II examinations in the first attempt. His assignments proved very helpful in preparing for examinations, especially during the revision. He provided me every sort of help whether it was on academic, professional, personal and financial front. The knowledge he gave during the coaching classes, specially related to the accounting standards and the accounting guidance notes, proved very helpful in executing my professional work. He was a constant source of inspiration for me to continue my study. I have special privilege of doing article ship in his firm "Mohan Gupta & Co" under him and even after becoming C.A I am working in the same firm. The thing I like most about Gautam sir his quote "where your quest for quality education ends" and I believe that everyone who join sir's classes, realizes the importance of this quote.
Systematic Studies
Why download it?
Get Model Test Paper with solutions for free. You should download this app because currently it is the only way to get free test papers with solutions. The website only provides you with free question papers, inorder to get free test papers with solutions you must download the app.